Chachadapa is one of Thailand's most experienced PR practitioners with 20 years' public relations experience in Brand & Corporate reputation building, Consumer Marketing, Consumer Issues Management, Property and Lifestyle, and Medical & Professional Relations.
She has extensive experience working with professional groups, including nutritionists, paediatricians, dentists, dermatologists, and Ministry of Public Health officials.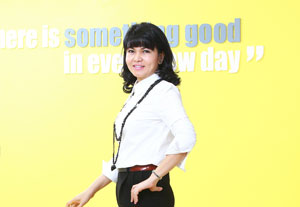 She also led the development and execution of public relations programmes for the launch and introduction to the Thai market of every P&G category and product during a period of more than 10 years.